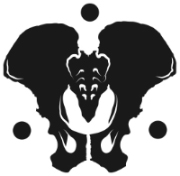 TOM KITCHEN
Illustrator, game designer and musician
currently working from Cardiff, Wales.

A keen focus on environment and level design.
Also experienced in concept development,
art direction and graphic design.

A passion for the small details with a skill set
branching traditional and digital art, 3D modelling
through to audio and sound design.

Currently available for freelance work and commissions.
Please do get in touch to discuss a project.


EMPORIUM
solo project | concept | art | wiring | development | audio
Emporium is a short interactive vignette. Exploring notions of escapism, loss and a fragmented sense of self in the wake of a personal tragedy.

A small game lasting roughly 30 to 45 minutes, available for PC from Steam, itch.io and GameJolt.

It has a minimal approach to game play, focusing on visuals and audio to build a visceral experience with sporadic dialogue choices leading the narrative.


ASSET SHOWCASE
EMPORIUM ART PRINTS
ADAM
working with Blind Sky Studios | concept | art | wiring
ADAM is a narrative led game currently in production. Centred around a man suffering from alzheimer's, the game plays out during the last day of his life.

with a heavy focus on environmental storytelling ADAM moves between third person exploration and first-person puzzle solving - reminiscent of 90's adventure and classic survival horror games.

More information on ADAM can be found here.


ASSET SHOWCASE