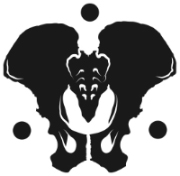 TOM KITCHEN
Environment Artist & 3D generalist currently working from Cardiff, Wales.

5 years experience in freelance and remote work with a keen focus on environment, set dressing and prop design.

A passion for the small details with a skill set branching traditional and digital 2D art, 3D modelling through to UI, graphic design and branding.

Currently available for freelance work and commissions. Please do get in touch to discuss a project.


EMPORIUM
solo project | concept | art | wiring | development | audio
Emporium is a short interactive vignette. Exploring notions of escapism, loss and a fragmented sense of self in the wake of a personal tragedy.

A small game lasting roughly 30 to 45 minutes, available for PC from Steam, itch.io and GameJolt.

It has a minimal approach to game play, focusing on visuals and audio to build a visceral experience with sporadic dialogue choices leading the narrative.


ASSET SHOWCASE
EMPORIUM ART PRINTS
ADAM
working with Blind Sky Studios | concept | art | wiring
ADAM is a narrative led game currently in production. Centred around a man suffering from alzheimer's, the game plays out during the last day of his life.

with a heavy focus on environmental storytelling ADAM moves between third person exploration and first-person puzzle solving - reminiscent of 90's adventure and classic survival horror games.

More information on ADAM can be found here.


ASSET SHOWCASE
THE TOWER AT TORTENNA
working with Tower Team | art | game design
The Tower at Tortenna is a short First Person Exploration game where you pick your way amongst the ruins of a cloud-bound tower. Among the dust, secrets wait to be uncovered, ancient machines slumber, and a silent history hides in plain sight.

The Tower at Tortenna was originally conceived and created for the 3-Day Gamejolt #dreamhackjam Gamejam where it was selected as 1 of 5 winning entries.

For more information on The Tower at Tortenna click here.


ASSET SHOWCASE