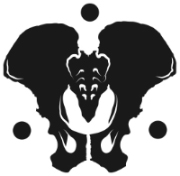 TOM KITCHEN
Illustrator, game designer and musician
currently working from Cardiff, Wales.

A keen focus on environment and level design.
Also experienced in concept development,
art direction and graphic design.

A passion for the small details with a skill set
branching traditional and digital art, 3D modelling
through to audio and sound design.

Currently available for freelance work and commissions.
Please do get in touch to discuss a project.


MANDAGON
working with Blind Sky Studios | concept | art | wiring
Explore Mandagon, a world inspired by Tibetan theology and philosophy. With a focus on life and death, discover what it means to make a true sacrifice.

Traverse a vivid interpretation of Bardo, the Tibetan word for limbo. Learn what experiences brought you there and what forces pull you through . . .

Mandagon is freely available here.


MANDAGON ART PRINTS
ART & ILLUSTRATION
DESIGN & BRANDING