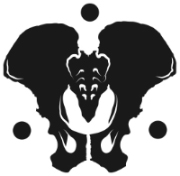 TOM KITCHEN
Environment Artist & 3D generalist currently working from Cardiff, Wales.

5 years experience in freelance and remote work with a keen focus on environment, set dressing and prop design.

A passion for the small details with a skill set branching traditional and digital 2D art, 3D modelling through to UI, graphic design and branding.

Currently available for freelance work and commissions. Please do get in touch to discuss a project.


MANDAGON
working with Blind Sky Studios | concept | art | wiring
Explore Mandagon, a world inspired by Tibetan theology and philosophy. With a focus on life and death, discover what it means to make a true sacrifice.

Traverse a vivid interpretation of Bardo, the Tibetan word for limbo. Learn what experiences brought you there and what forces pull you through . . .

Mandagon is freely available here.


MANDAGON ART PRINTS
ART & ILLUSTRATION
DESIGN & BRANDING